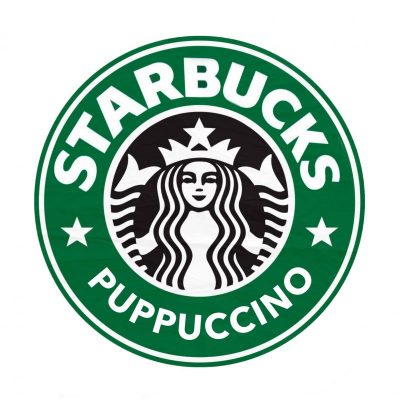 Starbucks Puppuccinos Good or Bad for My PupSize Dog?
What is a Starbucks Puppuccino ?
If you're like me, you love coffee, which means Starbucks is a daily pit stop, for you and your pup.  One item on their "secret menu" is a Puppuccino.
A Starbucks Puppuccino is an espresso-shot-sized paper cup full of whipped cream, just for dogs.
Starbucks offers these for free, at most Starbuck locations.
Are Puppuccinos – Good or Bad for PupSize Dogs
PupSize dogs can be especially sensitive to dairy products and some may even be allergic. Some dogs have no problems digesting dairy products, while others may experience acute intestinal distress — like gas, diarrhea or vomiting — whenever they consume these kinds of foods. It's always, it's best to ask you veterinarian, if you are unsure or to just stay away from extra things that aren't worth the risk.
A Puppuccino or a small cup of Starbucks whipped cream is basically made of cream and sugar. When we go to Starbucks, I may order a Puppuccino, about once a month, and usually Abigail takes 1 or 2 tiny, little licks, followed by the biggest smile.  It's more of a novelty and something fun for us to do together or for a special occasion. A better alternative, maybe to just order your pupsize dog a simple cup of water. Typically, we when we are out and about, I will order her a small cup of ice water at Starbucks, instead of a Puppuccino, even though I prefer to give her bottled water.
Good or bad?  Well, because some dogs are bothered by dairy and Puppuccinos have no nutritional value, it's probably not good for a dog to have one of these sugary treats every day, but from time to time, it's probably not too bad.  In any case, we applaud and appreciate Starbucks for doing this for our pups and wish other businesses would follow their lead… I mean, what's better than being able to share our lives with our pupsize dogs.
**Please note that this post is not intended to provide medical or dietary information and, as always, please consult your trusted veterinarian.**
Click here to find out What's in a Starbucks Puppuccino?
You must log in to post a comment.