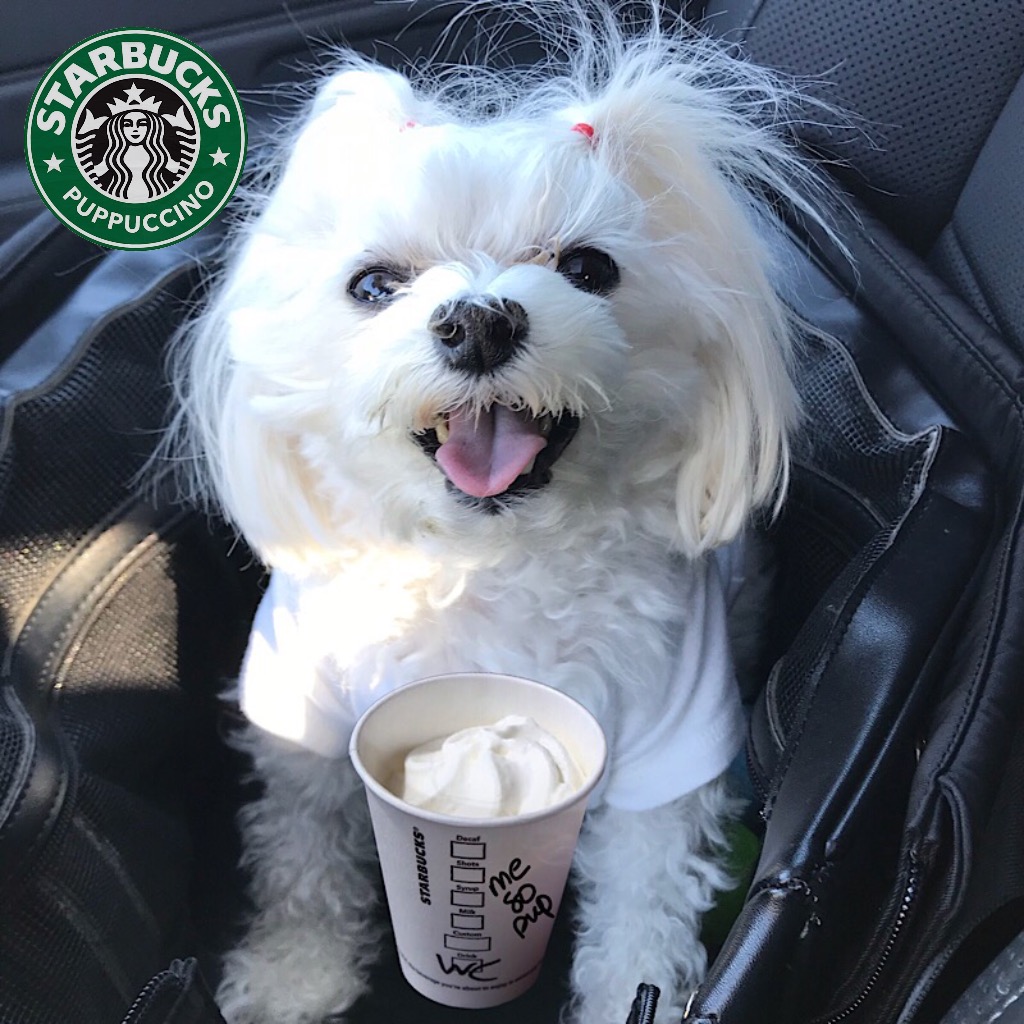 What is in a Starbucks Puppuccino ?
What is a Starbucks Puppuccino ?
A Starbucks Puppuccino is an espresso-shot-sized paper cup full of whipped cream, just for dogs.
How Much Does a Starbucks Puppuccino Cost ?
Starbucks offers Puppuccino for FREE. They are served at most Starbuck locations, but you won't see it on their menu, as this is one of their items on their "secret menu."
What is in a Starbucks Puppuccino ?
According to Starbucks, "Our whipped cream contains cream, milk, mono and diglycerides, and carrageenan."
The Puppuccino Ingredients, simply put contains
Cream

Milk

Mono and Diglycerides, which are fats that serve as stabilizers – to provide a consistent texture and prevent separation.

Carrageenan, which is essentially what makes sure the liquid remains mixed.
How many Calories are in a Starbucks Puppuccino ?
Because serving size varies, the only information we found regarding calories is Whipped cream is approximately 50 to 110 calories and 5 to 11g of fat.
Please note this post is not intended to provide medical or dietary information, information was provided by Starbucks Customer Service.
Find out if   Starbucks Puppuccino are Good or Bad for your Dog ?
You must log in to post a comment.