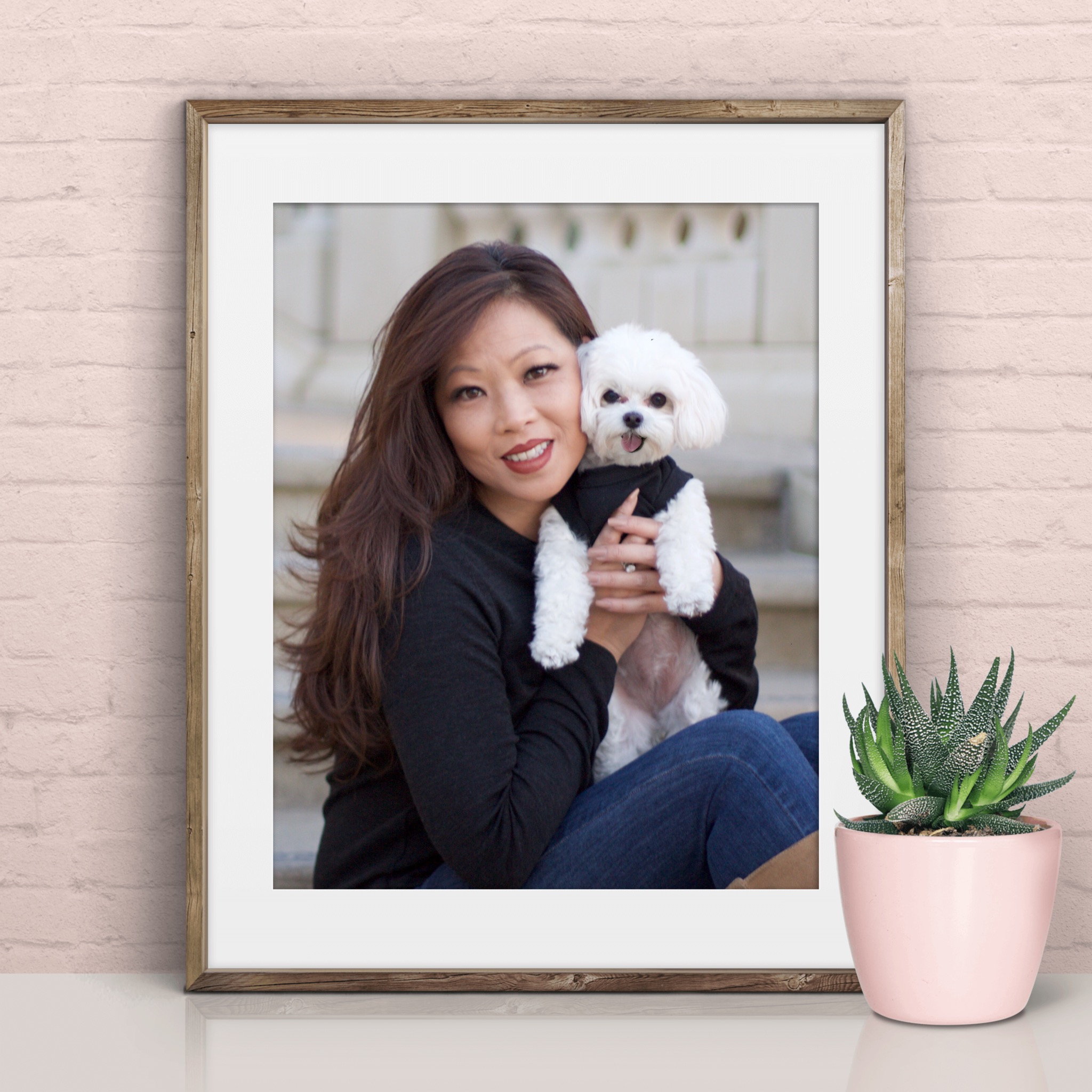 I'm So Pup…
Truly, Madly Deeply.
Words can't express how truly thankful I am for my family and friends who have supported Miso Pup. It has been a long 2 to 3 years to get to this point…and I am so very excited to say that we did it. When I came up this this crazy idea, I really didn't think it would take this much time to get it going, from concept to market. The concept of an interchangeable pet carrier seemed like such simple, sensible idea- especially with all the nervous small dogs in the world and the fact that so many pet parents are travelling with their pups these days. I searched high and low for a carrier bag that provided me with the storage, the look and the functionality that I wanted and a pet carrier that was made well enough and was comfortable enough (and FAA compliant) for my precious pup.
Designing a pet carrier was not that tough, I knew exactly what features it needed to have to be functional and comfy for pup sized dogs. Designing the handbag totes, that would nestle the carrier, wasn't tough either. I love handbags and I wanted the bags to be classy, timeless and I wanted to it to be able to hold all my belongings and my iPad. The tough part was finding a manufacturer and then explaining the design to them, and then creating sample after sample to make sure the design, detail and quality were just right. It took a lot of research, critiquing and real time product testing to ensure this is the best airline approved pet carrier for pet parents and small dogs. Needless to say, I have an entire closet filled with pet carrying bags that will be donated to a local shelter soon.
Most people who know me, would tell you I was madly in love with my pup, Abigail Grace, a 4.5 pound Maltipoo. Actually people who really know me, would probably say I'm not madly in love with, but rather obsessed with her. Yes, it's true, she is my life, I think of her as my baby, I talk to her like a human and I will do just about anything that will make her happier, healthier and to be able to have her by my side, on my lap or in my arms-which is truly the reason Miso Pup exist. You could say Imsopup or misopup.
So, one of the main reasons Miso Pup was created is because I deeply believe that we are better together, not only, me when I'm with my pup, but I believe as humans when we come together. And, I deeply believe in change, not only, in the luxury changing the look of a pet carrying handbag, but in our ability to be able change the world together, for the better. When I started designing the Miso Pup Interchangeable Pet Carrier and Handbag Shell Totes, I thought, how great would it be to be able to create a product that could change the way small dog owners' travel and tote, and I thought about the benefits associated for small dogs and how that could help change the way they felt about travelling…but more importantly, I thought about how I could change the world. There are so many worthy causes and so many wonderful organizations- I started thinking and my promise, my goal and my mission is to partner with designers, celebrities, nonprofit organizations and individuals or corporations that also truly, madly and deeply believe in changing the world together, for the better. If you or anyone you know would like to join us in partnership to design a special edition Handbag Shell Tote for a nonprofit organization or campaign, please contact us at info@misopup.com Thank you.
You must log in to post a comment.