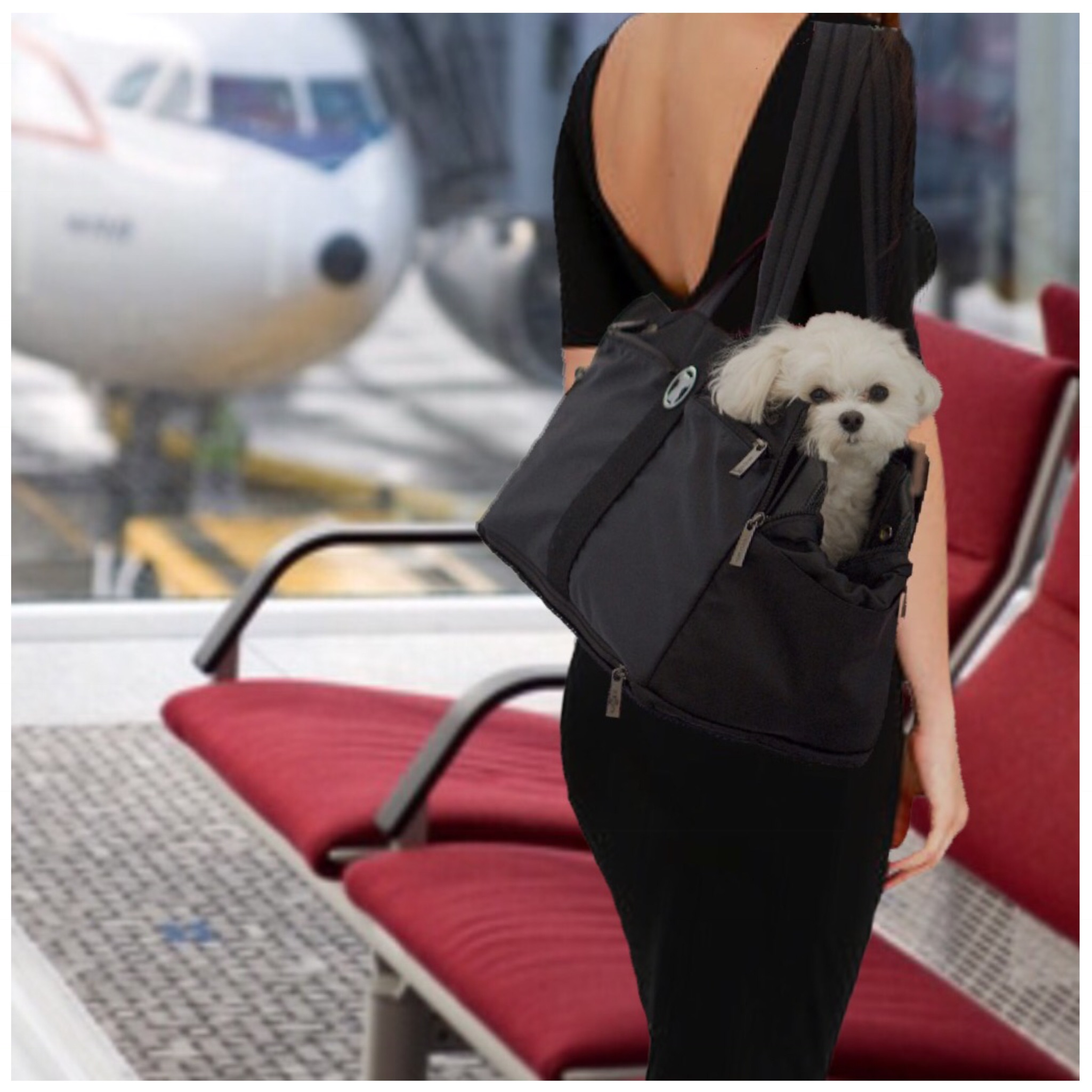 What is an Airline Approved Pet Carrier?
An airline approved pet carrier is an essential necessity for traveling by air, with any small animal, especially for your PupSize dog. The term airline approved is a very general term, that simply refers to a container used to transport your pet, required for transporting them on an aircraft.
Large pets are typically transported as cargo, while Pupsize dogs, cats and other small animals are permitted to travel in the passenger cabin. Most airlines require a pet to contained in either a soft-sided pet carrier bag or a hard-sided kennel, and must comply with FAA size regulations. Most airlines require the pet carriers have a leak-proof bottom and be ventilated on at least two sides.
Airlines may also require that the pet carrier be the appropriate size and could refuse boarding – if a pet can not stand up and/or be able to turn around inside their pet carrier.  Please check with your specific airline for their exact details and requirements, prior to booking your ticket or purchasing a pet carrier for your PupSize dog.
Airli

ne Approved Pet Carriers

If an airline allows you to travel with your pet in the cabin, you must follow all FAA regulations. Usually, most airlines have additional policies and procedures for you to follow to make sure that the flight is comfortable for all passengers on the airplane. These additional procedures may include
A limited list of the types of pets that you can bring into the cabin.

A limit on the number of pets in the cabin.

A limit on the number of pets that may accompany you on the airplane.

A requirement that your pet be harmless, inoffensive and odorless.

A requirement that your pet remain in the container for the entire flight.

A requirement that you be able to produce a recently issued health certificate for your pet.
For more information, please contact your specific airline prior to purchasing a pet carrier.